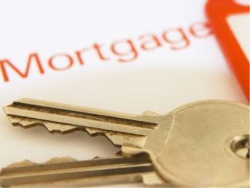 Croatian banks are demonstrating quite high level of stability during the time of crisis. Partially it is thanks to quite narrow volumes of financing offered including mortgage facility. However, in the course of last 5 years 90% of Croatian banks have been bought by this or that international banking giant. And thus the major players at the Croatian banking sector are:
Hypo Alpe Adria - was one of the first conquistadors of the Croatian market, invested a lot but not everything quite successfully.
Raiffeisenbank.
Erste bank - had been participating in realization of few successful residential complexes in Croatia as co-investor.
Unicredit (former Zagrebacka). 
OTP bank.
Societe Generale (former Splitska banka).
Banko Popolare.
Banka Intesa (former Privredna).
Among all those banks the most active in financing non-resident property buyers in Croatia were Hypo-Alpe-Adria, Erste bank and Banko Popolare.
Out of medium-size banks the Banka Kovanica is noticeable in real estate purchase financing.
Average annual loan rate is 6-9%.
Loans are granted for 2- 20 years.
In the EU the annual interest rates are much lower, therefore it is recommended to EU citizens to get loans in their place of permanent residence.