Vlastnicki List (Ownership certificate) – it is actually an abstract from electronic register of ownership rights. When issued by a Court it bears relevant stamp.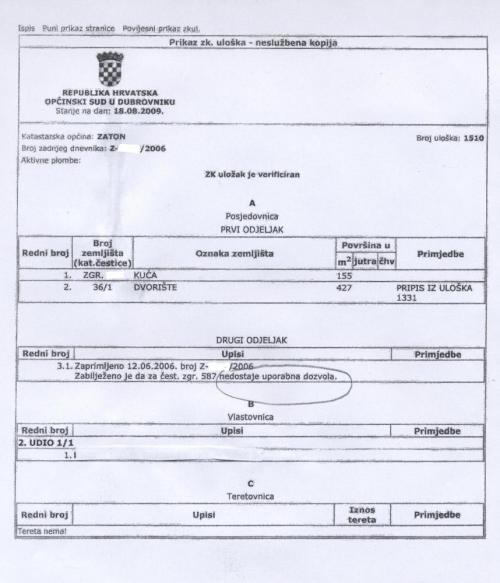 Uporabna Dozvola (Usage Permit)
It is the document confirming that the official commission has inspected the property and constituted it's compliance with the Building permit. See the sample below.