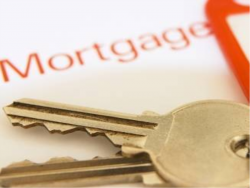 PROPERTY PURCHASE CREDITS FOR FOREIGN NATIONALS IN CROATIA
Erste Bank Croatia restarted to issue of credits to foreign nationals.
Priority is given to EU passport holders buying properties in Istria and Kvarner.
However, the bank can consider other applicants too.
1/
Basic conditions:
- Max amount of loan issued is 500 000 €
- Credit currency: EUR
- Term of credit: 3-20 years
- Down payment for the property – minimum 40% of property value as per official evaluation for apartments, minimum 50% for houses/villas.
- Interest rates:
FIXED for the term of 3-10 years: 3,3-3,53% depending on amount and other conditions
VARIABLE: for the term over 10 years
- Maximum amount of credit: 60% - for apartments, 50% - for houses/villas.
- Collateral: mortgage property insurance policy to the benefit of the bank; bank will also ask for consent to wage garnishment and a promissory note, both solemnized.
- Applicants need to show minimum 2000 euro as an official monthly income.
- Maximum age at the time of loan maturity date shall be 70 years.

2/
Applicants are welcome to prepare the following personal documents to be submitted to the bank in English or Croatian:
- Passport copy
- OIB certificate (tax ID in Croatia)
- Proof of regular income (certified work contract stating salary rate, company ownership documents with official company filed tax reports for the last 3 years, etc.)
- Original or certified copy of the latest payroll sheet
- Bank statement for the last 3 years
Bank can also request Marriage certificate, Birth certificates of your children and any other documentation on your family income.

3/
Applicants should prepare the following documentation for the property -
Documentation mandatory in loans with mortgage on real estate
☐ the original of the land registry excerpt, including excerpts from the e-Citizens system, not older than three months
or a verified e-statement (before using the loan, it is necessary to submit the original of the land registry excerpt)
☐ estimated value of the real estate (upon official evaluation)
☐ agreement of preliminary agreement on purchasing and selling real estate (before the loan is granted, the agreement has to be certified by a notary public)

The bank is considering complex application which contains personal documents of the applicant and documentation of the chosen property. There is no sense to apply before you have found the property you want to buy.

Please, note that obtaining a credit is a lengthy procedure which may take from 2 to 6 months.
Prior to submitting the documents, get sure, that the Seller of chosen property is prepared to wait until the bank approves the credit and fix this consent in Preliminary agreement.

This is a general overview of information which does not constitute an official offer.
More details can be provided upon request.

We provide assistance in credit obtaining only to those clients who purchase real estate through us.
As it is an extra work for 2-6 months, we set an additional fee for our services of 3% of property value + VAT.
_________________________________
Special hypothec has become possible in Croatia in 2021 for the buyers of properties (apartments, flats and villas) in new modern luxury 5***** star resort in Umag area.
Mortgage financing can be provided to Croatian and EU citizens and legal entities.

More information is available here.