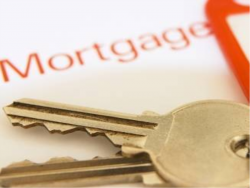 Special hypotheca has become possible in Croatia in 2021 for the buyers of properties (apartments, flats and villas) in new modern luxury 5***** star resort in Umag area.
Mortgage financing can be provided to Croatian and EU citizens and legal entities.

More information is available here.


The most active banks in Croatia today as the branches of international banking structures such as Erste bank, Raiffeisenbank, Splitska banka (owned by Unicredit), Zagrebacka banka (owned by Unicredit as well), OTP-bank, Sberbank, Privredna Banka (owned by Intesa Sanpaolo), Addiko Bank (former Hypo Alpe-Adria), Postanska Banka and some minor banks like Banka Kovanica, Imex Banka, Karlovacka banka, Jadranska banka,Veneto banka, Tesla banka etc. There are no more than 25 banks in Croatia in total.
The most active banks in mortgage financing are Erste bank and Raiffeisen.
The range of mortgage products available through croatian banking system is relatively limited compared to banking sector in the UK and exchange costs should also be taken into consideration as you will be receiving your mortgage in Croatia in Kn (Croatian Kuna) – national currency of Croatia.
Remortgaging your UK home or taking a separate loan or mortgage from a UK lender may be a better option – it is worth talking it over with an overseas mortgage specialist to see what your options are.

NEW MORTGAGE PROGRAM IN SBERBANK (CROATIA) is available to Croatian companies with non-resident capital in spheres of tourism and other project financing.
YOUR COMPANY is welcome to apply. 
Your business plan is required to be submitted at the initial stage of the process. It is considered by the bank on individual basis with elaboration of personal offer with personal terms and conditions.

MORTGAGE FACILITY CONDITIONS IN CROATIA - ISSUE of credits to non-residents of Croatia is suspended in 2020 due to COVID-19 problems.

The mortgages offered to foreign buyers by Croatian lenders are often fairly conservative, especially with regard to the size of the loan.
Lenders in Croatia will typically offer to you:

Maximum 60% of the property's value (sometimes credit value max is set as 200 000 eur like in Addiko bank, Raiffeisenbank or 300 000 eur like in Erste bank).

Terms of up to 15 years, or the age of 65 (credit term generally varies from 5 to 30 years but most common term is up to 15 years).

Maximum monthly payment no more than 25% of net monthly income.

Arrangement fees of approximately 2-3%.
Annual interest rate - 3,6-6%.
Repayment only.
Choice of currency (Euro or Croatian Kuna) 
Every mortgage will require opening an account in Croatia.
Non-status mortgages are NOT availabloe in Croatia, full proof of incomes is needed to be submitted along with legalized passport copy.


DOCUMENTS REQUIRED

IF YOU'RE EMPLOYED

You'll need:
Past 6 months' payslips (including official translation)
Past 6 months' bank statements
Details of other outgoings and credit history, if any (e.g. UK mortgage/ loan)
Of course, you should also request (or arrange) translated copies of the documents relating to the mortgagepolicy before you sign them.

IF YOU'RE SELF-EMPLOYED

Self-employed buyers will need to provide copies of:
Last two years' audited accounts
Last year's tax return
6-12 months' business & personal bank statements.
It may be necessary to translate some documents and a letter from a chartered accountant detailing your personal drawings from your business may also be required.

RENTAL INCOME

While rental is allowed and even encouraged in Croatia, potential rental income in Croatia will NOT be taken into consideration with a mortgage application, so you will need to be able to afford the payments
without the rental income. 
You are welcome to apply to:
Raiffeisenbank - www.rba.hr/en/krediti/stambeni-krediti
Erste Bank - www.erstebank.hr/en
Addiko bank  - www.addiko.hr

ISSUE of credits to non-residents of Croatia is suspended in 2020 due to COVID-19 problems.